Delivering Hydration and Nutrition on Demand
Industry leaders in Equine Nutritional Hydrotherapy, offering a unique approach by following the principle of simple Equine Nutrition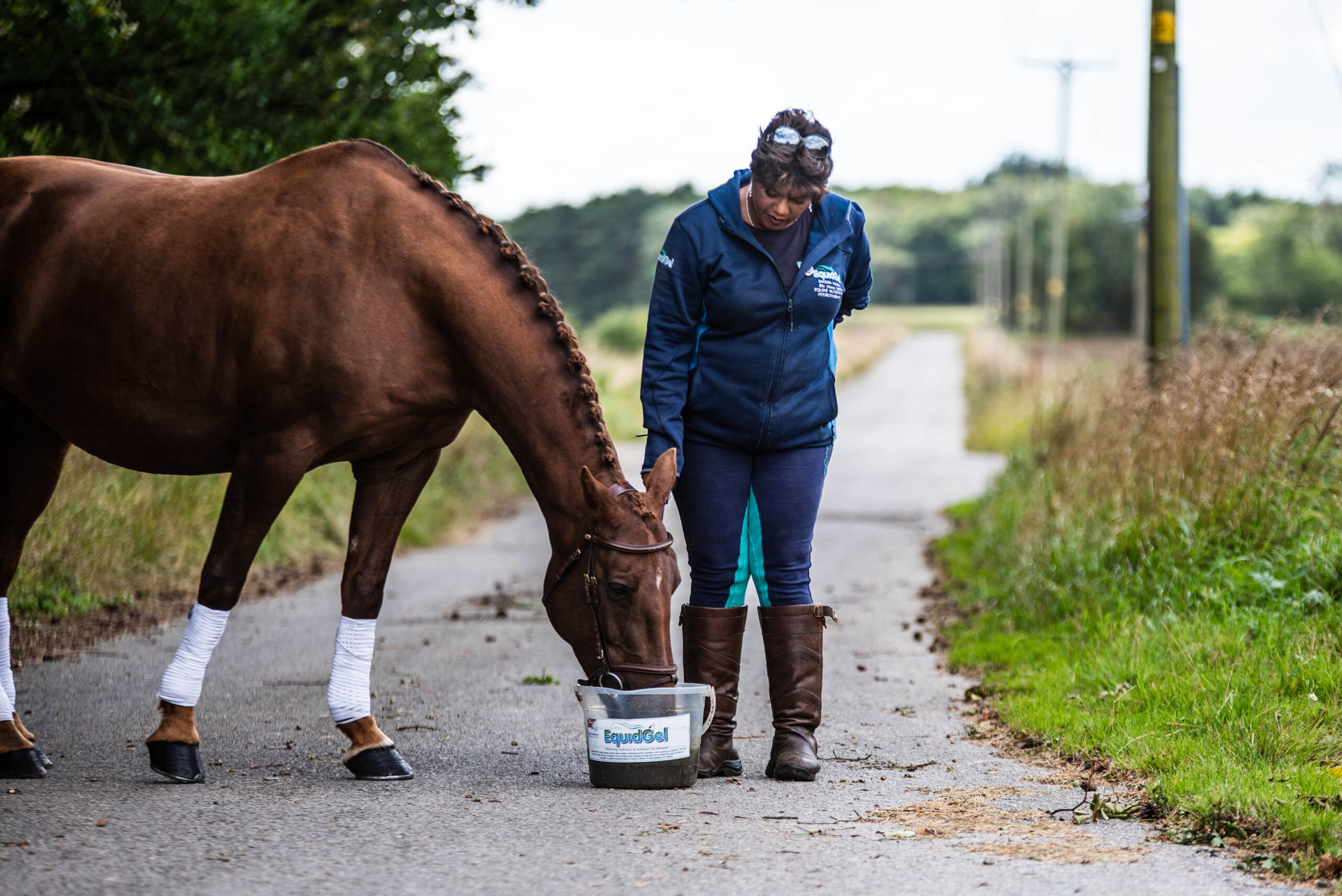 Feeding horses as closely as possible to the way nature intended.
During the prestigious BETA Congress and International trade fair in 2014, Equidiet launched the first ever liquid horse feed, EquidGel. We have since shown unbeatable results both in the field of equine nutrition and clinical nutrition.
Our extensive underpinning research has been used to design this multifaceted feeding system which is set to benefit every area within the equine industry and all of its natural ingredients are backed by scientific data and further studies are being carried out constantly to show how equine nutritional hydrotherapy can support the health of horses.
We are passionate to help benefit the lives of horses and ponies worldwide; whether the goal is competitive performance or simply enjoying the pleasures that horses bring, our knowledge ensures that you can provide the best nutrition for your horse.
Our targeted Equine rehydration system was granted a European Patent which is a phenomenal achievement. It is therefore unique in its delivery system worldwide and is the only feed to hold a patent which is an Great British achievement.
Our products contains NO chemicals, oatfeed, wheatfeed, additives, GMO, soya, sugarbeet, NIS, nor does it have excess salt, molasses or whole grain.
Our system provides good quality grass which is proven to be a taste that horse love and not artificial flavourings. Grass and forage have been the staple diet for horse for over 60 million years, this fact cannot be argued with.
I feed EquidGel because it helps keep my horse in top condition while soothing her stomach, keeping her weight under control and giving energy without the fizz.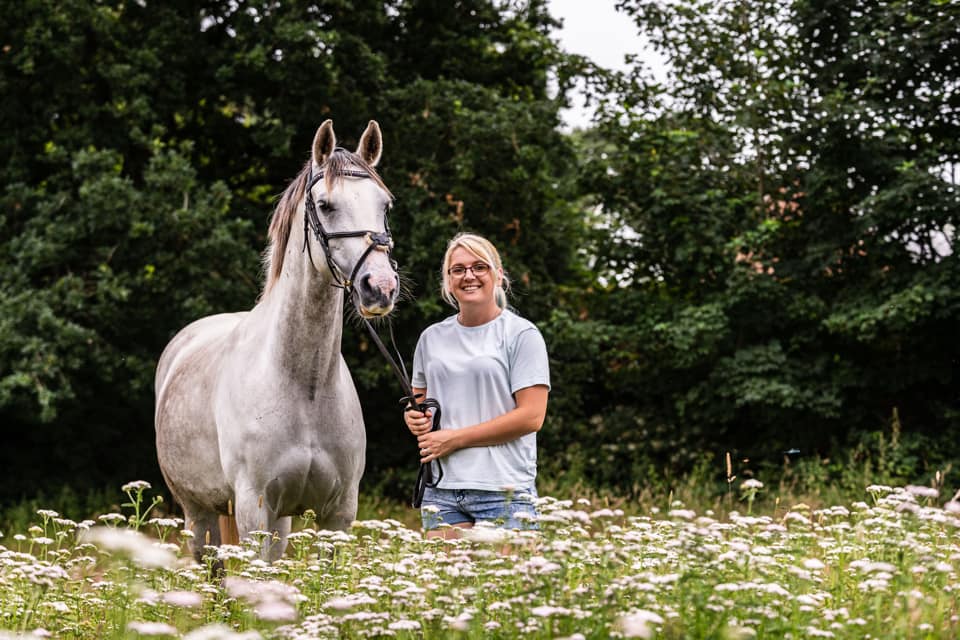 I feed EquidGel so I can ensure my horses are drinking enough and getting all the natural nutrients they need, without pumping them full of sugar and grain.
We all know how important fibre is as part of the diet of our horses. Equidiet has proved that by using a variety of fibre sources in conjunction with plant-based omega 3 oil we can feed our horses without the use of whole cereals, supplements, GMOs, additives, and molasses.
Horses are designed to eat a mainly fibrous diet, low in soluble carbohydrates, so our feeds are based on this principle. Our products have high levels of digestible fibre, good quality protein and a wide range of naturally occurring vitamins and minerals.
We, at Equidiet balance body fluid instantly without the need to soak our formulations as the soluble fibre attaches to water and uptake is via palatability rather than the use of excessive electrolytes. These salts change the horses physiology to force them to source water, however our formulations can be given freely and taken voluntarily at anytime without drastically changing physiological activity.
If used correctly and the very simple mixing instructions are followed, it is very safe to use, saturation is 80% fluid attached to soluble fibre and 20% free water, this allows the 20% to access the body fluids to service instant demands such as sweat or saliva production and the 80% is compartmentalise and either stored or utilised by the hindgut to give up fluid naturally and in synergy with the natural processes of the digestive system. The good quality fibre is also utilised to provide the substrate for excellent VFA's producing energy and to create glucose on demand.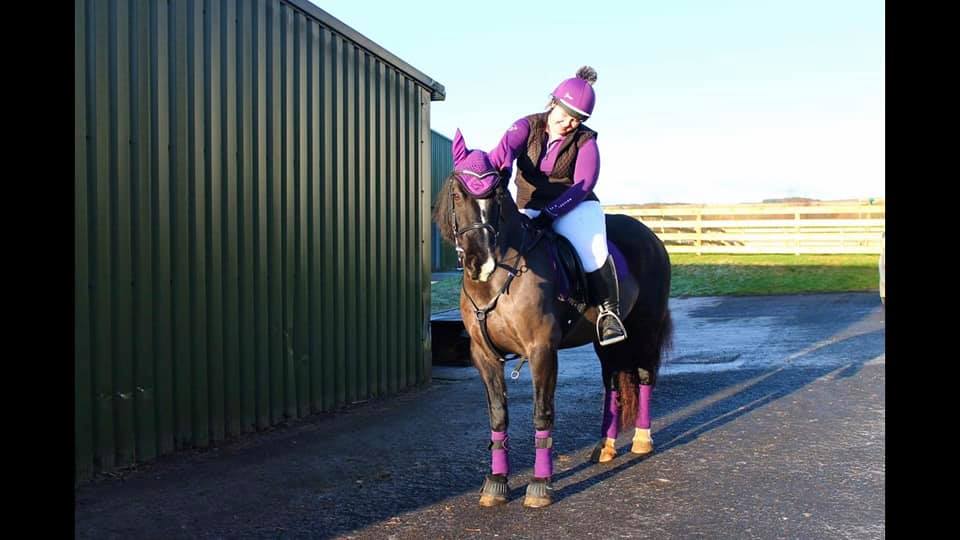 I feed EquidGel after it was recommended by my vet after 2 separate cases of impaction colic. 4 years later and we wouldn't look back, Breagh is the best and healthiest condition she has ever been in!
Equidiet (UK) Ltd is the only feed company which can safely and effectively balance a horses body fluids using 100% natural, whole food fibre nutrition. Balancing body fluids is essential for all bodily functions, performance, health and wellbeing.